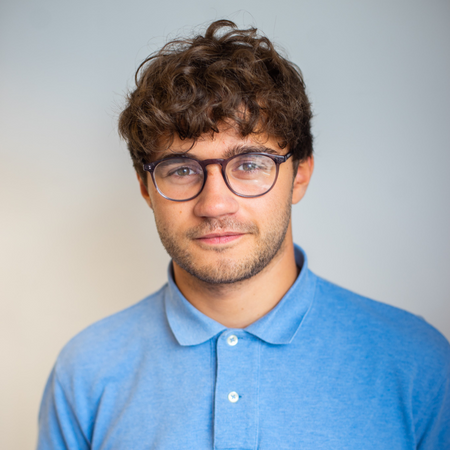 Back to Team
Nathan
Crimp
Account Manager
Nathan Crimp is an Account Manager for the UK Team at James Chase.
Before working in recruitment, Nathan worked in Event Sales, running some of the biggest events on the South Coast including Freshers Programmes for both Universities and Brighton's first ever Coffee Festival!
He stays updated on the latest trends in tech, keeping a close eye on the rise of Digital Currencies as they flood markets across the world. Nathan is curious to see how the increasing adoption of NFT's is blurring the division between modern market-makers and investors.
Closer to home, Nathan is keen to partner with local Tech Start-Ups to help them succeed! He's also passionate about connecting and upskilling candidate communities to help people confidently take the next step in their careers, you can reach out to him if you'd like to learn more about these communities.
If you're looking for your next challenge working in Software Engineering , Product Management or Infrastructure Change & Transformation give Nathan a call! ​
Key Specialisms
Software Engineering & Tech
Product Design & Management
Infrastructure Change and Transformation
Nathan has really gone above and beyond to help me land my new software developer position at Groundsure! I could tell he cared about me landing the job just about as much as I did! He never missed to give me a follow up call to know how the last interview went and share useful tips for the next one. He was extremely professional throughout the process while still managing to be friendly and approachable. Nathan knows his business inside out and his charismatic approach along with his work ethics are rare qualities in today's industry. He is very proactive so I highly suggest connecting and reaching out to him because if there's a suitable role out there, then there's a good chance he'll find it for you. I totally recommend him!

Samuele Simeone

Software Developer

​Nathan helped me with my current role as a QA Engineer. He was very helpful throughout the whole process. Incredibly talented, never misses a follow up call and a genuine pleasure to work with.

Nathan is a top guy and a hard worker, I would really recommend speaking with him if you are looking to expand your tech team.

Aaron Prudent

Wisdom Services

Nathan was very efficient and professional! I didn't need to do too much, other than the necessary procedures, which worked really well for me as I was working full-time at the time.

Nikandros Mavroudakis

Full Stack Engineer at Lucidity

Nathan's ​attitude and enthusiasm towards his work infectious and impressive. He is a natural relationship builder and goes the extra mile to understand clients needs and requirements.

Brian Elliott

Department of Work and Pensions

​It's always a pleasure to work with Nathan. My team have reported to Nathan on numerous occasions and always find him organised, easy-going, and an absolute professional. I wouldn't hesitate to recommend Nathan for any future work.

Sarah Douglass

Nova Events